Trauma
Unfortunately, many people will either experience or witness a traumatic event during the course of a lifetime. Common traumatic events include abuse, assault, robbery, accidents, war and natural disasters.
Following a trauma, it is not uncommon for people to develop symptoms of trauma that can include:
Unwanted thoughts and distressing memories of the trauma
Nightmares and daytime flashbacks
Feelings of re-experiencing the event
Feelings of fear and constant alertness for danger
Being easily startled
Being irritable or having angry outbursts
Concentration difficulties
Sleep difficulties
Avoidance of reminder of the trauma
Feelings of numbness and detachment from others
Loss of interest or pleasure in usual activities.
Whilst many people will recover from trauma without seeking professional support, others develop Acute Stress Disorder. Should these symptoms persist for more than two months post-trauma, the condition is then classified as Post-traumatic Stress Disorder.
If you are suffering from trauma-related symptoms, it is important that you find help. At Gates Psychology Cairns, we provide a caring and respectful environment to help you work through the trauma and learn how to manage trauma symptoms.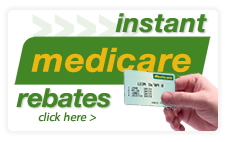 (07) 4080 7326
The Boland's Centre
14 Spence St (Cnr Lake St.)
Cairns QLD 4870
Tel: (07) 4080 7326
Fax: (07) 4080 7355